The Backstory

 
This company spent a large sum of money on market user research. Management wants to make the most of these marketing-deliverables by implementing them as personas for product design direction. However, product managers and designers don't know the data from where these personas came from and they are not detailed enough to make concrete decisions based on them.  
The Goal 
The UX team was originally tasked with fleshing out those marketing personas. However, we plan to take this as an opportunity to establish UX Research Practices, evangelize UX Personas (as uniquely separate beings from marketing personas), and employ lean UX persona methodology to create an open amount of UX Personas in approximately 6 weeks. 
The Road Map and Punch List 
Below are the whiteboard session updates I organized as the project lead and user researcher to keep track of the team's process, responsibilities, and accomplishments.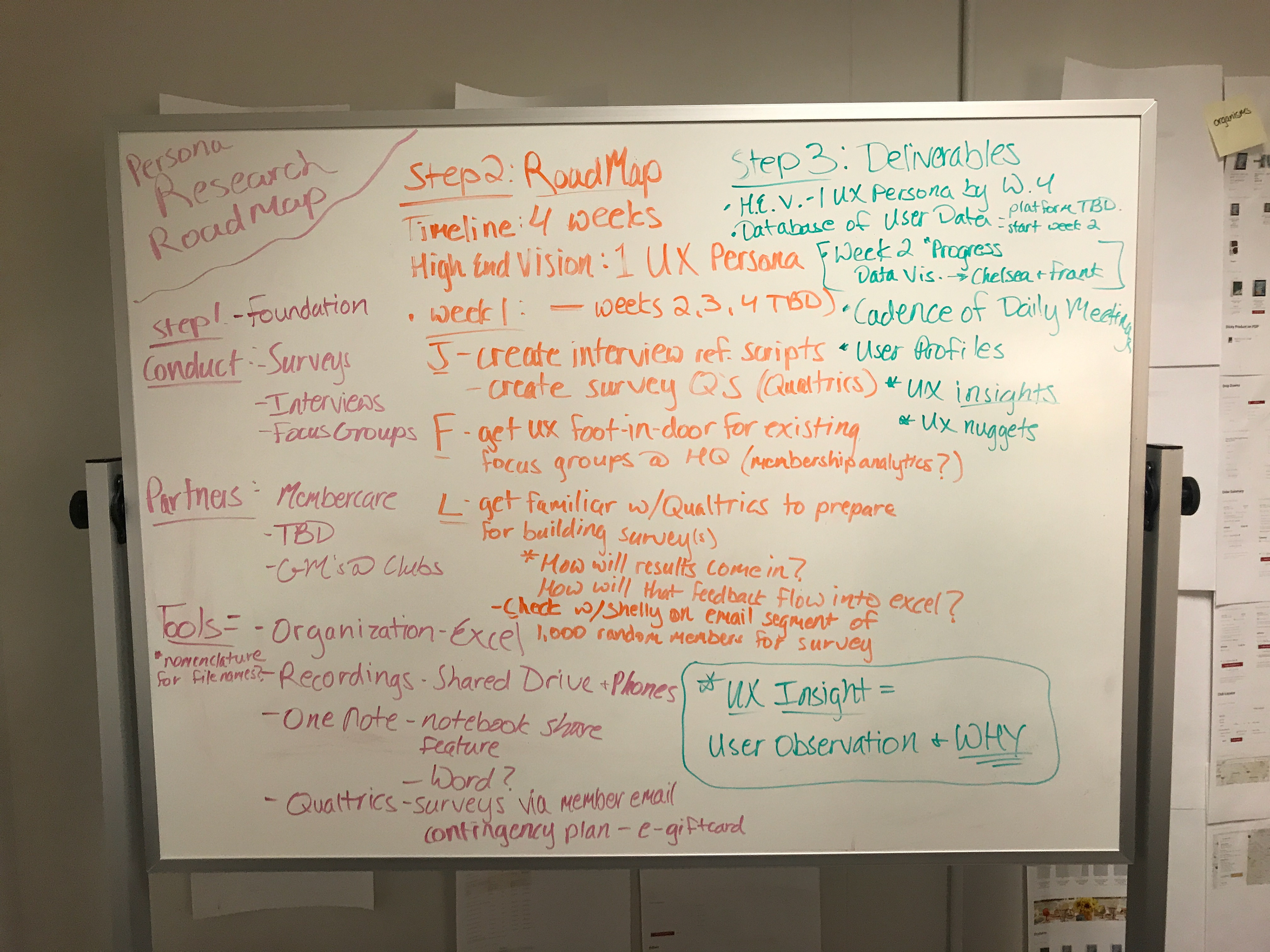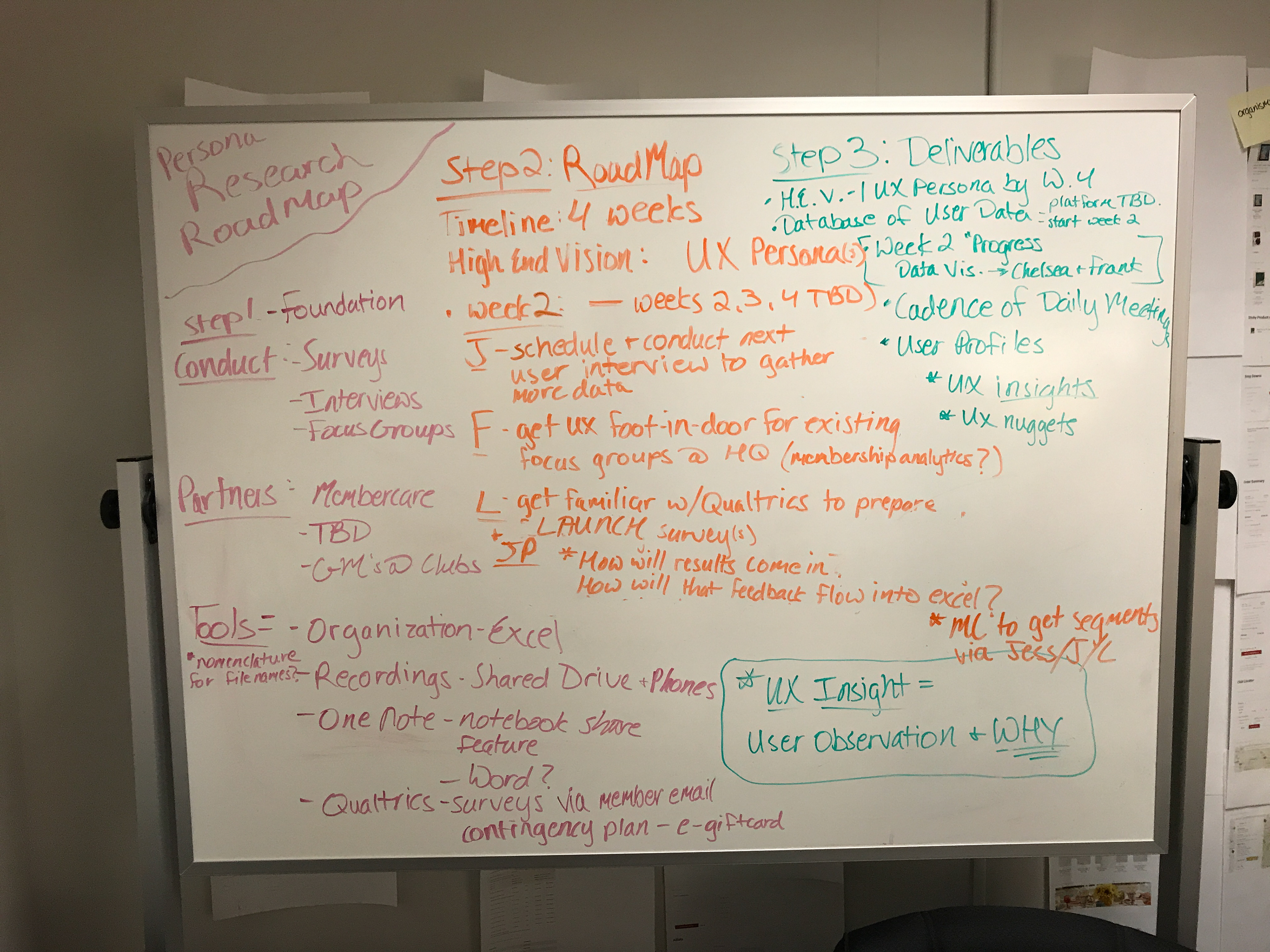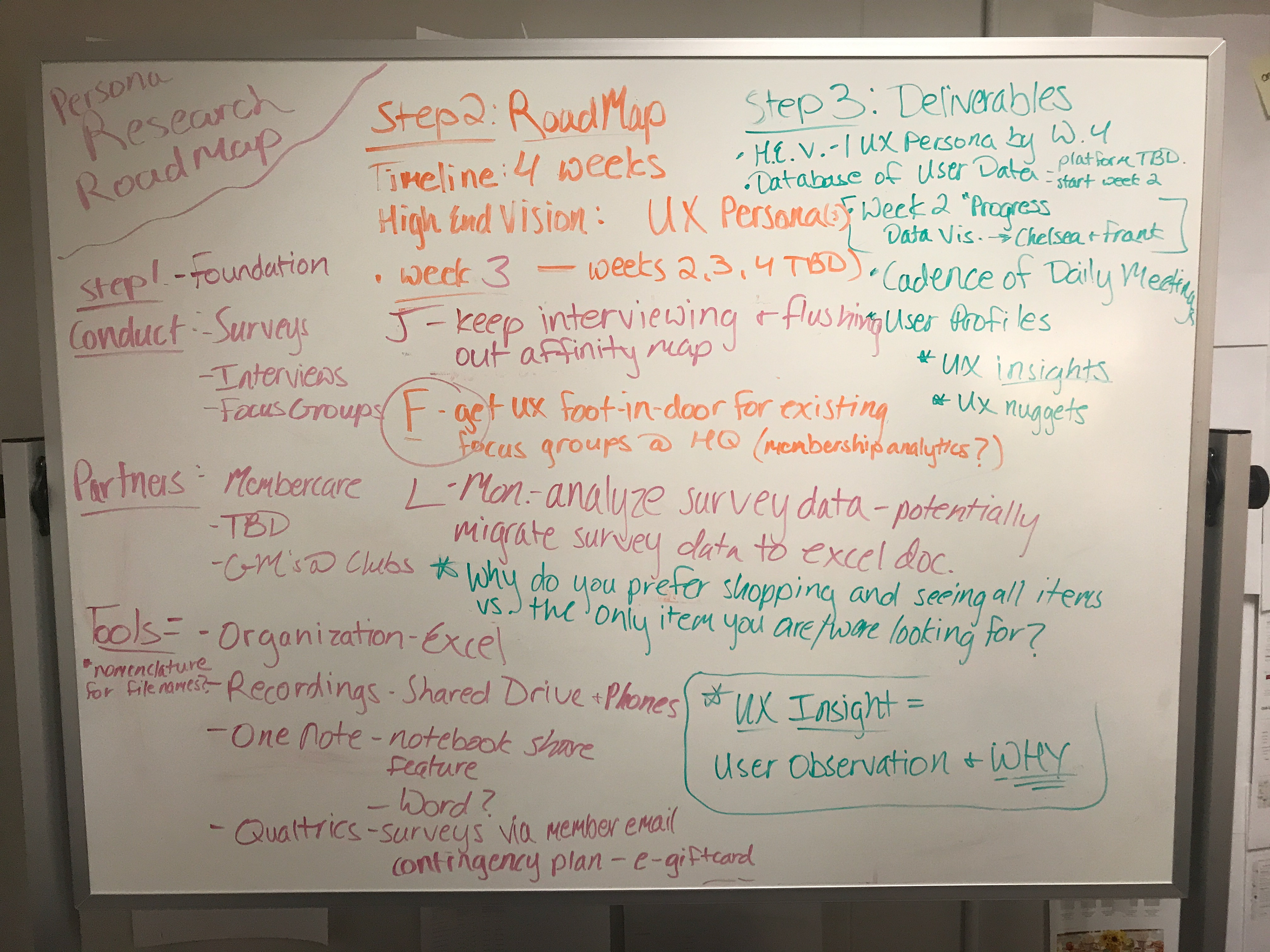 User Research Plan 
Our plans included two main methods- user interviews and user surveys. I took responsibility for creating scripts, interviewing users, and generating the affinity map, while my coworker created the survey using Qualtrics and set up the excel document for the results to funnel into. Our shared high end vision is to compile quantitative and qualitative user data into an organized bank for the product team's reference and to make our UX Personas as transparent as possible.  

Affinity Mapping

Below are the beginnings of our word cloud turning into patterns within the affinity map after the first interview. These characteristics and observations were noted after I hosted an interview-replay session with the whole UX team.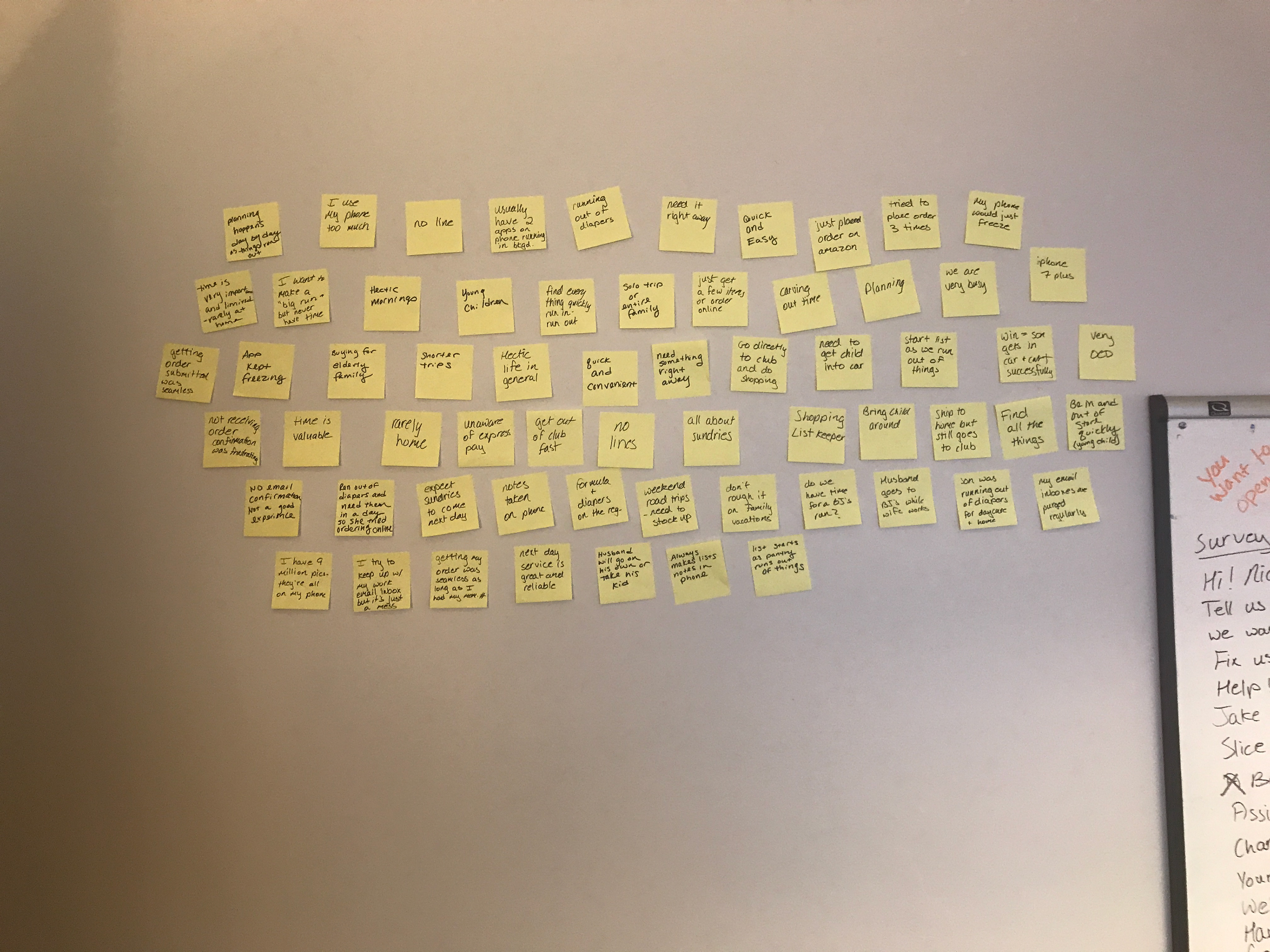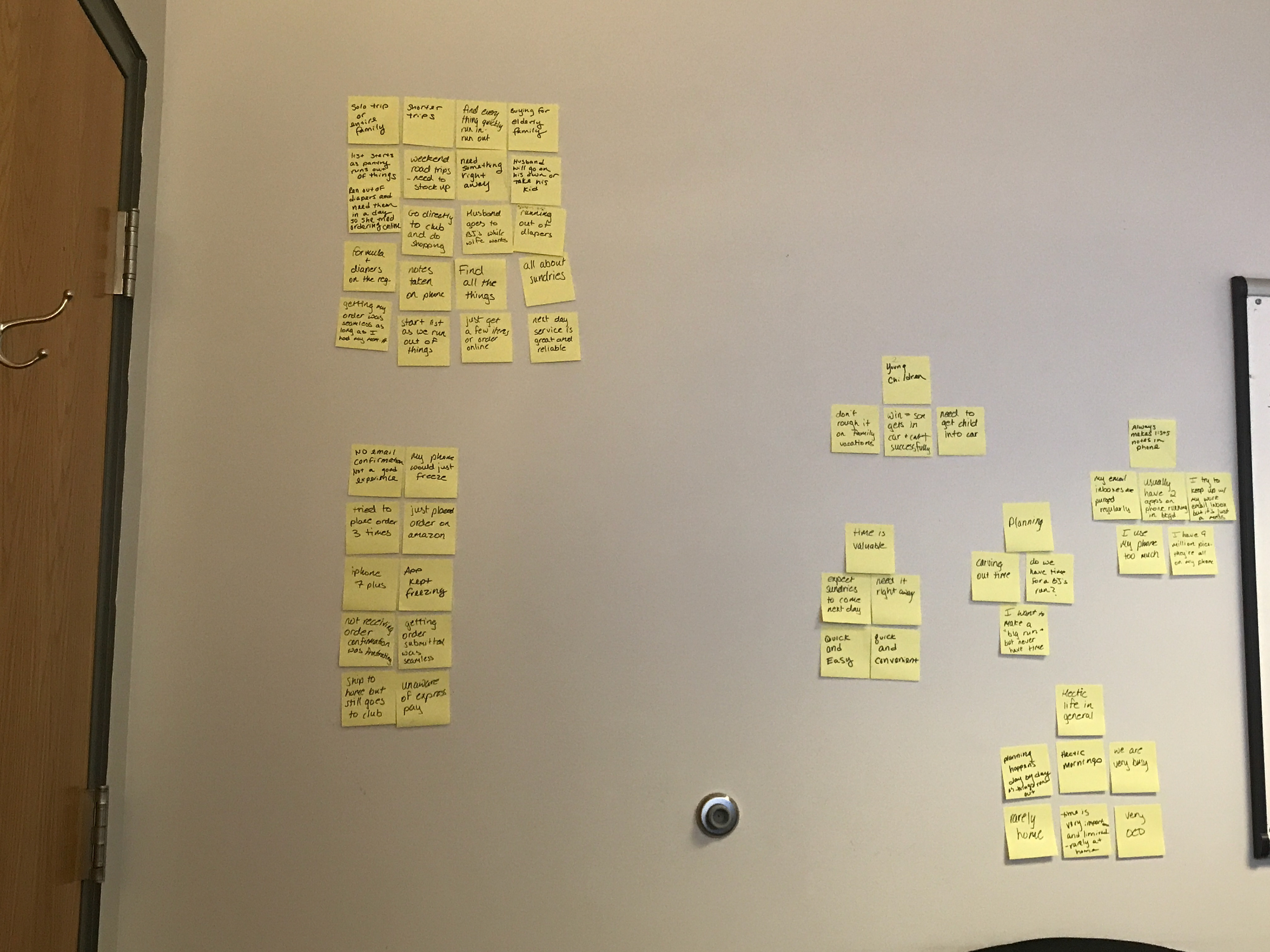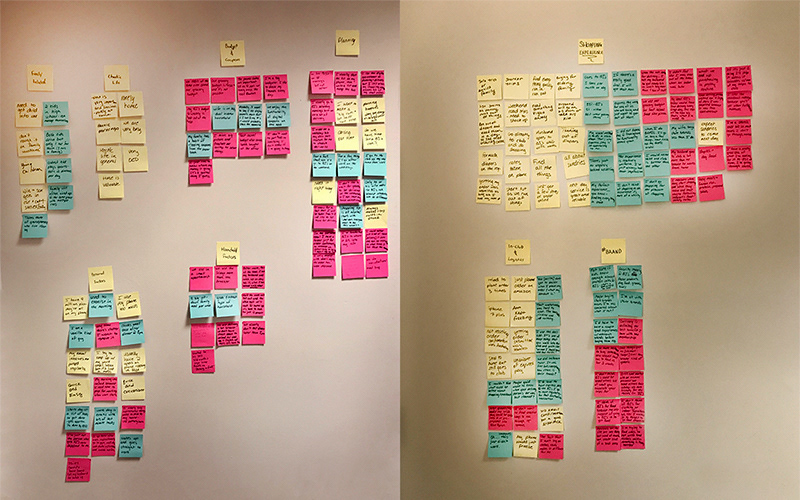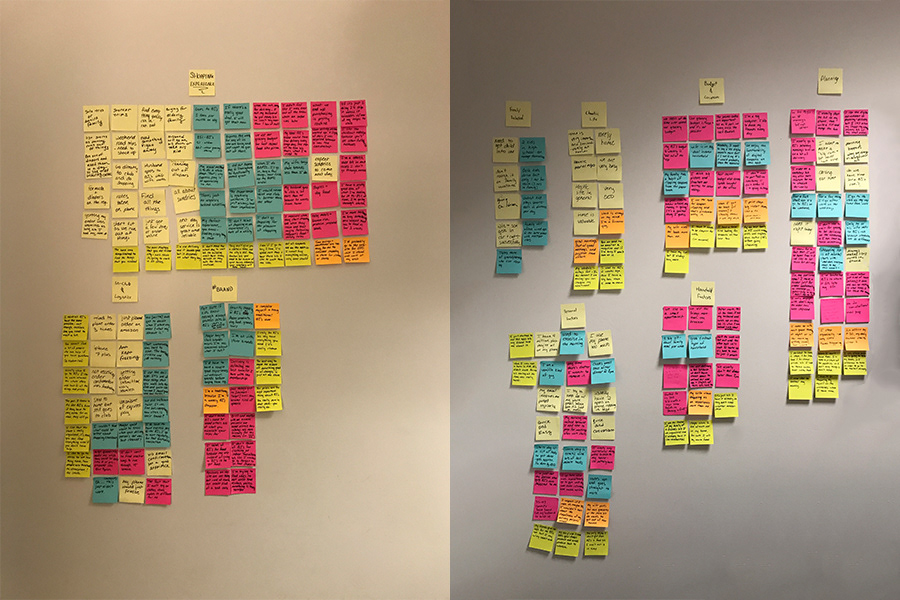 This Week's Accomplishments
- Created the first UX Persona based on our affinity mapping and survey data!!

- Doing this persona gave us a chance to find the holes in our current data bank and what to find in another survey to a larger user-segment.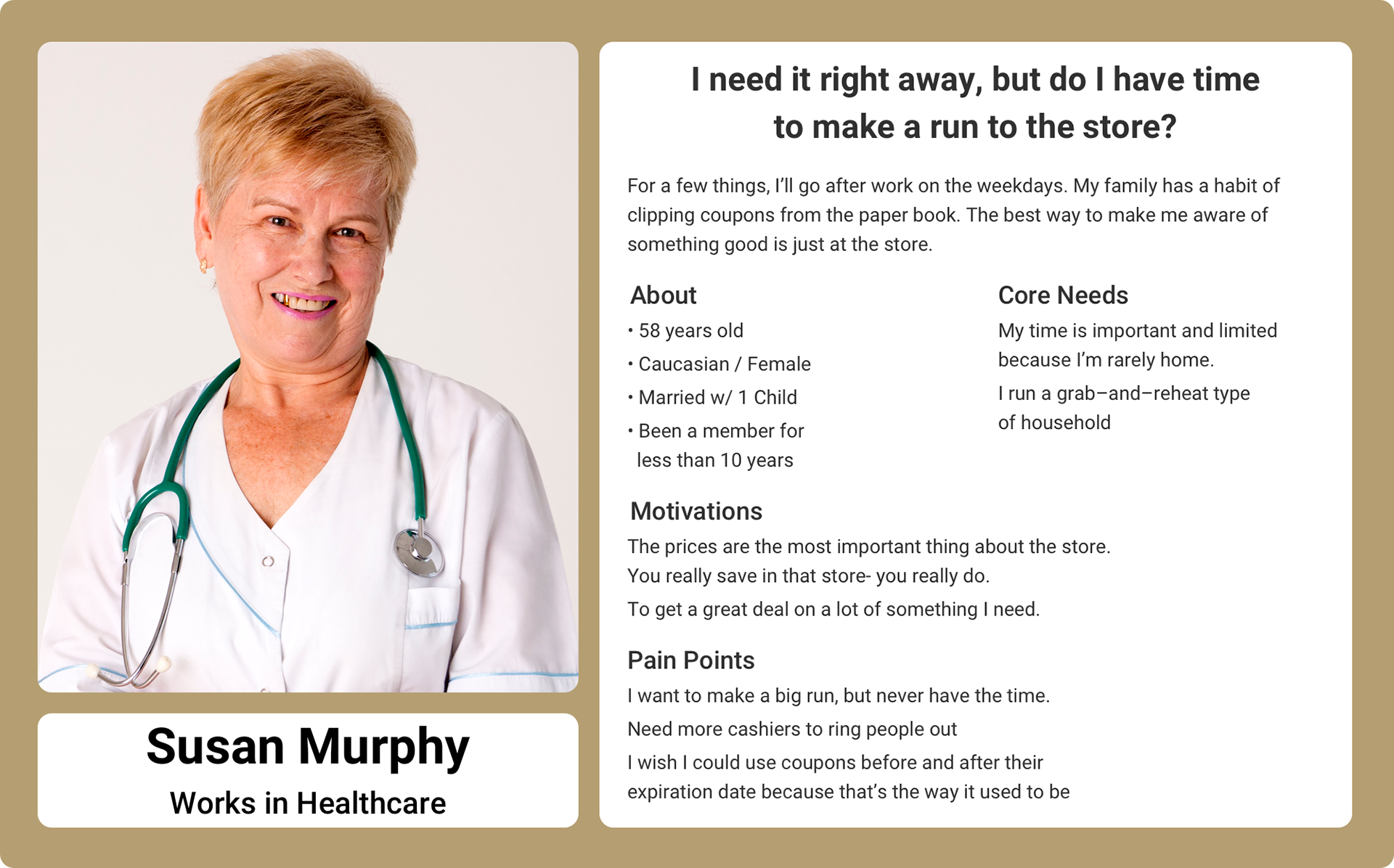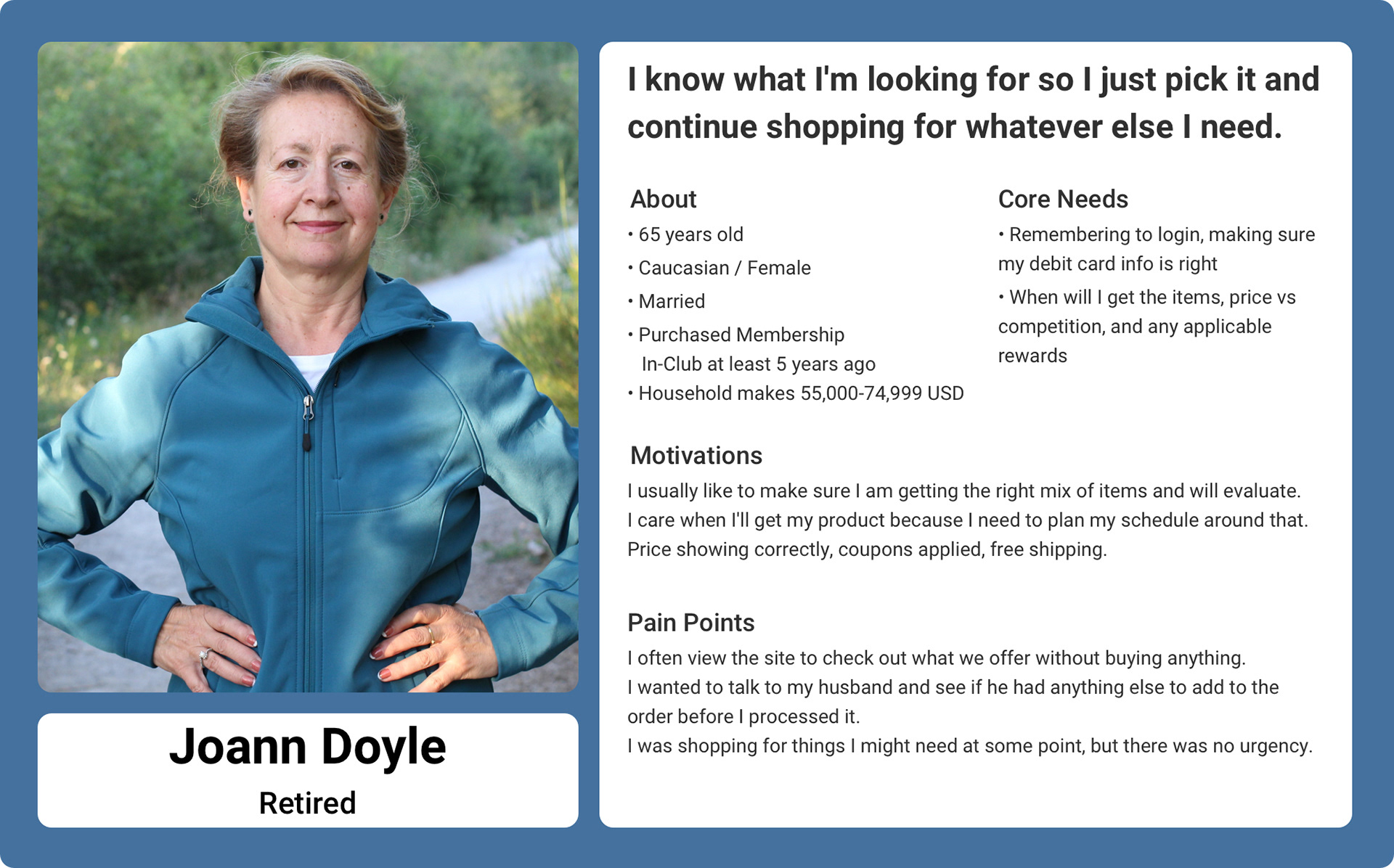 Next Steps for Persona Generation Iteration


- Next user survey will be sent out next week to a larger user segment.
- Work with Customer Support Team to offer incentives for survey completion
- Build out next persona by filtering user banks to